About the Director (Lakshmi Om)
About the Director


Lakshmi Om




The sadhaka that is constantly praying to God, 'I love you, I love you, I love you,' finds the Supreme very quickly.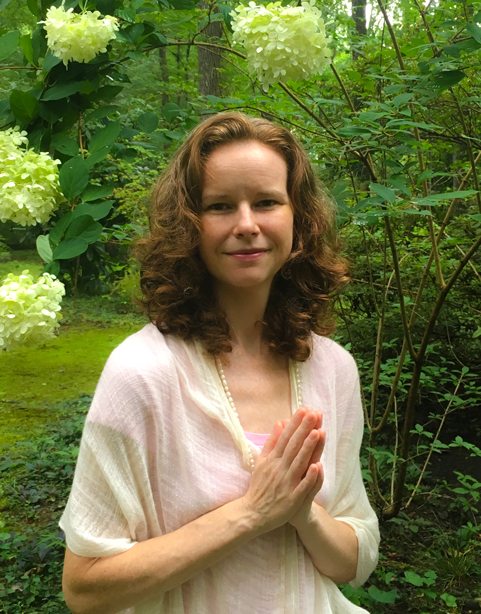 Inspired and forever changed by her own Guru's presence and example in her life, Sister Lakshmi Om has molded herself into an embodiment of living yoga. Her devotion, humility, kindness and unconditional love have touched all who have encountered her being.
Sister Lakshmi was born and raised in North Carolina, where she met her Guru in 2003. The experience changed the course of her life and she became a disciple of her spiritual Mother, Chandra Om, devoting her life to the service of her teacher and to serious spiritual study. After years of ardent and devoted study under her Guru's guidance she was accepted and initiated by the Guru and subsequently took vows of celibacy and renunciation. In 2016, she was named the director of the Shanti Niketan Ashram by Chandra Om, its founder.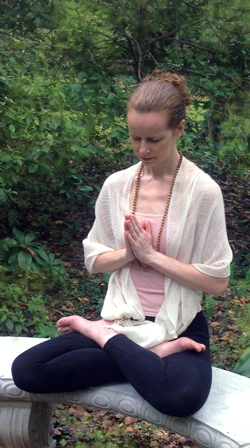 Lakshmi is called to work closely with women during various stages of pregnancy and since 2000 she has trained and served mothers in all areas of pre-natal, labor, delivery and post-natal care. Her practical knowledge, patience, and love have transformed and uplifted the experiences of countless mothers and their children with a wholly natural and yogic approach. Her knowledge extends to advanced yoga asana, anatomy and therapeutics and has enabled her to utilize the science of yoga to help students heal physically from various physical injuries and conditions while growing and evolving spiritually without the use of any artificial means.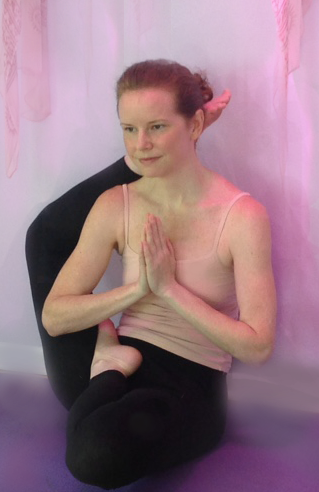 Sister Lakshmi's teaching is an offering to her Guru and is the result of a natural outpouring of love from her heart, inspired by Chandra Om's perfect example. Like her teacher before her, Sister Lakshmi represents classical yoga in its true essence through emphasizing non-violence in thought, word, and deed, by sharing the benefits of vegetarianism and a cruelty-free diet with students, as well as how yogic ethics and conduct open the gateways for true and lasting spiritual progress and evolution. She directs her masterful understanding of the physical body not to mere physical accomplishment or healing of conditions and injuries for their own sake, but to the larger purpose of physical healing in spiritual evolution: as a vehicle for the service of others. As a result, those who are receptive transform and evolve physically, mentally, and spiritually in her presence and the holy science of yoga shines in its true glory through transformation of the entire individual for the uplifting and betterment of humanity. Sister Lakshmi feels blessed to have found and been accepted and trained by her Guru, and to have been so generously and graciously given the spiritual knowledge of yoga. It is her sincere determination and lifelong goal to give her life in service to God, sharing this knowledge with all true seekers.